Residential & Commercial Property Solutions in London
"Construction, Renovation, Search and Development"
Best Service from Houzz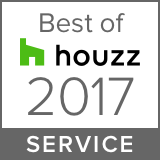 We're delighted to announce that we've won a Best Service Award from Houzz. This is for the quality our projects and our attention to customer care.
Click here to see our Houzz profile
Zebra Property Group serves clients who own properties or would like to own property assets in Central and South West London. Whether you are a home owner needing a build team, a developer seeking a construction team or an investor seeking a development partner we can help.
We provide a range of property services from: Property Construction and Home Extensions to Property Search and Property Management Our prices are extremely competitive. We also partner in development projects over London and are always interested should you have a potential project in which you would like a build partner or if you are looking for exposure to the market and want us to help.
With broad experience, diverse professional backgrounds and a good track record, we can provide you with up to date, relevant advice and services that are based on our own professional experience. Click here to find out more about us.